My Most Embarrassing Moment and My Challenge for You in the New Year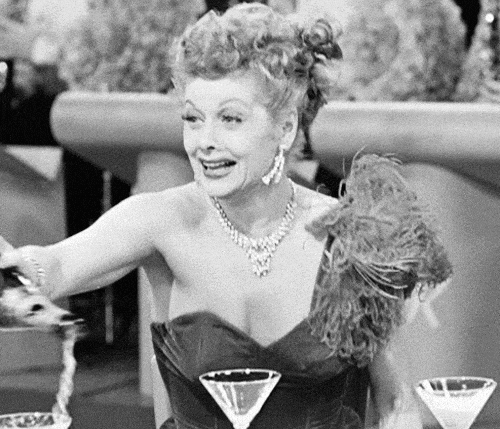 It was the first Friday night of summer and I was glowing with the anticipation of the family fun on the horizon. Little did I know, a new kind of memory was about to be made; one of my most embarrassing to date.
That particular day, my family was going to an outdoor summer concert, a popular activity in our little Midwest hometown. If you aren't familiar with the sort, think blankets, lawn chairs, Citrinella candles, and cover bands.
There I was, innocently shopping at my favorite go-to, Target - you may have heard of it. I was on the hunt for snacks, beverages, and a new cooler to hold them in. I loaded my cart with a six pack of beer, cheese, crackers, fruit, and candy, for the kids of course. I placed my new cooler in the cart without thinking much of it.
I arrived at the check out and began to load my items onto the belt. When I lifted the cooler out of my cart, all Heineken broke loose.
Somehow one of the beer bottle caps had attached itself to the bottom of the cooler. When I lifted the cooler out of the cart, the beer bottle came with it. It proceeded to unhook itself and fell to the ground. The bottle didn't shatter, no, that would have been too easy.
Instead, the bottle hit at just the right angle so the pressure of the fall caused the bottle cap and a giant stream of beer to shoot all over myself and the people in front of me in the checkout line. Think of a rap music video or New Years Eve.
The beer got in our hair, on our clothes, and all over the floor. The Target S.W.O.T. team came out of hiding within seconds like they'd been training for this moment their whole lives. They cleaned us up with towels, cleaned the floor up with some weird white powder, and even ran to get me a fresh six-pack of beer, which I now needed more than ever.
The whole thing happened so fast, I barely knew how to react. I apologized feverishly to those in front of me and to the Target crew, who were all extremely nice about the whole thing considering I'd just showered them with beer before their Friday night plans.
I learned a valuable lesson in Target that day - an ordinary Target run could turn into an extraordinary memory at the drop of a bottle. Or in other words, any ordinary day could be just seconds from becoming a story you'll be sharing for years to come. All ended well but I'm pretty sure Isle 5 in the Westfield, Indiana Target still smells like a dirty bar.
Now that it actually is New Year's Eve and spraying booze everywhere is considered "tradition" - I find it fitting to give you a goal for 2020.
I'm going to tell you a story you may have never heard before.
Yours.
This is the story of you using your voice to change your life and the lives of those around you.
This is the story of your experiences, insights, and ideas creating an impact you could have never imagined. Sharing your story has the power to re-write your past and author your future.
Your story matters and it needs to be shared.
Story is evolutionary. Human beings look to story to learn from other's successes and mistakes. Human beings look to story to connect, to feel, and to grow. Without the context of story, we are reduced down to facts, data, figures, and time-lines.
If you are looking to take your mission, your brand, your business, your legacy, your life, or all of the above into your own hands - storytelling is your secret weapon.
When should you start storytelling? Easy answer. Now.
Tomorrow isn't promised. You've probably heard this before but I want you to stop and think about it for a second. While not a soul on this Earth is guaranteed another day, we can ensure our lives have a lasting impact. How? Through our stories.
Stories outlive their tellers. Legends, legacies, and movements all last long after the individual who set them in motion.
Do not wait until the last minute to start leaving your legacy.
Do not believe the internal lies that you don't have anything worth saying or that you need to wait until your story is perfectly resolved or extraordinarily epic to start using your voice for impact.
Congratulations! You are already taking a huge step towards your legacy by reading this blog post.
Many of us think, "I'll start telling my story when (XYZ)"
I get that certification

I have more years of job experience

I feel more comfortable in my own skin

I accomplish this goal
And while those goals are good to have, they shouldn't have to happen before you start telling your story.
Your story is already well under way; your story is happening now!
It can be a dangerous game to wait until you feel "ready" because the truth is that day may never come. Your experiences are already enough. You may have room to grow, improve, and progress, but you already have enough value to start making a difference.
As we enter a new decade, I challenge you to make 2020 the year you start to own and share your story.
I'm here to help.
2019 has been one of the best years of my life.
Learning how to harness the power of my experiences and insights has changed everything for me.
2019 was the year I:
Wrote and published my best-selling poetry book, Dear Mirror

Received the Storyteller of the Year Award

Started speaking Nationally
AND
Started coaching my first storytelling clients
I want to emphasize that I don't think I am anything extra super special. And I don't say that in a self-deprecating way... if you've read Dear Mirror you know how passionate I am about self-love and empowerment. I say that because I really believe anyone can have success once they start sharing their stories in an authentic, powerful way.
I honestly did not expect any of this to happen - and that is the power of story. That is what I want for you.
I have met so many incredibly insightful, inspiring people and heard some truly beautiful, amazing, life changing stories.
My mission in 2020 is to help empower YOU to own your story as your greatest asset and starting using it to maximize your income and your impact. Keep a look out for what's to come...
Here's to the best year (and decade) yet.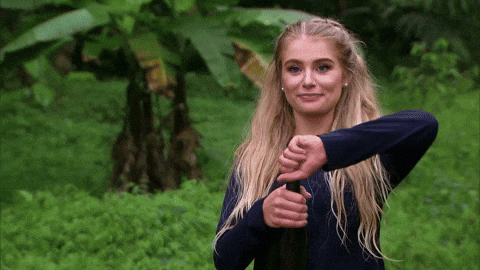 May any bottle poppin' tonight be completely intentional.
Cheers and Happy New Year!
Rooting for you,
Madison Gonzalez